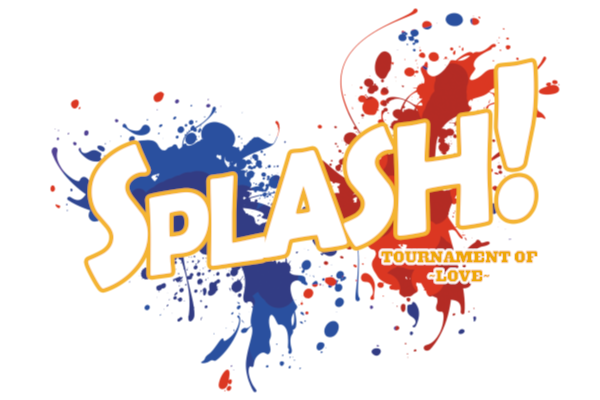 Splash! Tournament of Love
A downloadable game for Windows
A SFW story about a passionate rivalry between collegiate athletes!

It's the final match between the cool, princely Davonte and the fiery, hot-headed Hao Yu! They've always had a close friendship — and rivalry! — but could there be something more blossoming between them? (Yes. The answer is yes.)
Things that are pretty neat about the game:
2 playable characters! Enjoy watching Davonte and Hao Yu's relationship unfold from different perspectives.

4 endings! I mean, they get together no matter what, but, like, in different ways... y'know.
The first and only video game about paint dodgeball! (We're still not sure what the rules are.)
Occasional action gameplay! Occasionally! Because that's all you need!
Uhhh 15ish minutes of gameplay? Idk. You can run through the story pretty fast.
Inspired by too many sports anime. All of them, really.
Controls:
Arrow keys to navigate the single menu in the game.
Z, Enter, or Spacebar to advance text.

Team:

Michelle Pang - Character Design/Character Art
Jack Concordia - Narrative Design/Story
Sam Lee - "programming? more like amateur-gramming, heyoooo"
Source code (warning: it's real bad):

https://github.com/samclee/splash

Note: We don't have a Mac version because it kept crashing. Sorry about that!